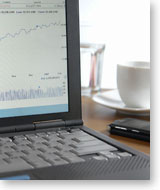 Your donations are the heart of our non-profit organization.
Recycled-PC, Inc. is a non-profit corporation with 501(c)3 status, and your monetary and equipment donations are fully tax deductible.
We accept charitable donations, please contact us and we will get back to you. We also accept online donations using Paypal, a secure and convenient way to donate.
In addition, we accept your donations of equipment that is new or in good working condition. Please contact us about non-working computers that we might be able to use for parts.
Donate Today
Thank you for your help in keeping computers out of the landfill and putting them in the hands of individuals and charitable organizations who can benefit from a free, refurbished computer system.
Drop-off and Pickup Arrangements
Recycled-PC, Inc. serves Northern Colorado. Currently we are not able to pick up or deliver equipment. Please contact us to make arrangements to drop-off or to pick up equipment.
Donate Your Equipment / Software
Recycled-PC, Inc. accepts the following:
Computers, both desktops and laptops, dual-core processor or higher is preferred
LCD monitors
Printers
Original software installation CDs (applications, word processors, games, etc.)
In addition, these peripherals are needed:
Hard drives, 320GB or higher
SSD, M.2 drives, 120GB or higher
Keyboards and mice
Computer speakers
External optical drives
Network routers
Network switches
Recycled-PC, Inc. does not accept the following:
Broken monitors
Broken printers
Important Notice
Due to governmental regulations regarding non-profits, please be aware that when you donate money to Recycled-PC, Inc., you will be ineligible at any time in the future to request a computer system. This regulation does not apply to you if you donate equipment, however.